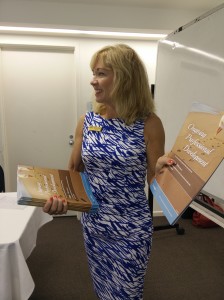 Karen makes a dynamic and lasting impression with her training sessions and presentations. By creating a nurturing and supportive environment, Karen empowers participants to enhance their communication, public speaking, self confidence, customer service, celebrancy and business knowledge.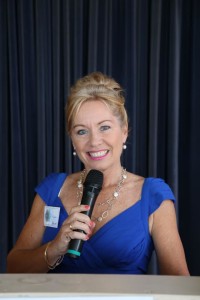 Highly regarded as an industry leader for her knowledge and skill, Karen's positive outlook on life is infectious.  Celebrants from around Queensland have chosen Karen for their professional development training for the past 10 years.
When it comes to public speaking, Karen has presented to travel industry in St Louis, Missouri at the World Lions Convention 1990 on behalf of QANTAS, to school girls on gender equity in the workplace, thousands of expo attendees in the Australian Pavilion, Vancouver at the World Expo 86, as an Honorary Ambassador presenting in customer service to taxi drivers for World Expo 88.  Karen captained the Australian Women's Gymnastics Team to two World Championship Events and competed in the Commonwealth Games for Australia, and whilst studying and competing in Louisiana, attained the "All American" title.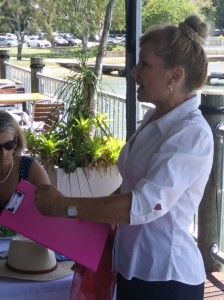 "Congratulations …..  Your energy, enthusiasm and sense of humour was much appreciated! …"  2006 Noosa Celebrant Jewel
"Karen is a wealth of knowledge. Her manner in delivering this information is fantastic" Karen P. Towsville, 2016
"Excellent presentation – fun clear and informative"   Bernadette,  Townsville 2016
"…Your energy, enthusiasm and warmth made for a most enjoyable day, …"  Cairns 2016
"Excellent, well prepared, engaging" Jacqui, Noosa 2016
If Karen can help you with your event, please call for a quote on 0412 242 454